Our Kids Martial Arts Programs Offers Incredible Taekwondo Training And More!
If you're looking for a great way to keep your child active and help them develop a well-rounded skill set for all aspects of life, come see us at the Houston Center For Taekwondo today! Our Kids Martial Arts program includes TWO high-energy kids classes, offering age-specific Taekwondo instruction and so much more!
We are proud to train boys and girls all across Spring Branch and beyond. All experience levels are welcome.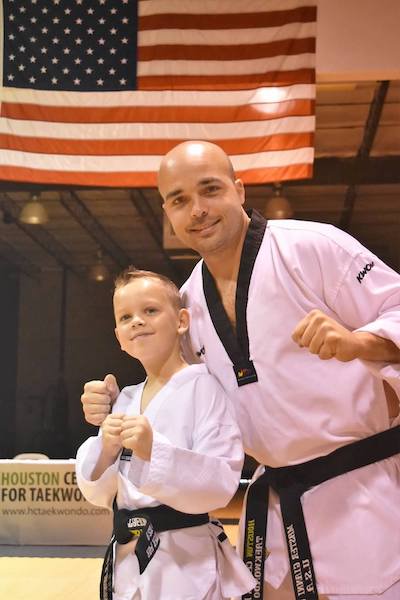 Just fill out the short form on your screen to get started today!
What Makes Our Kids Martial Arts Training The Best In All Of Houston?
At the Houston Center For Taekwondo, we are committed to helping every child find success. Our team of instructors works hard to help students learn at their own pace and feel confident in everything they do.
Our Kids Martial Arts program is broken into two distinct programs to help students learn with the help of age-appropriate instruction.
Join us in Spring Branch for:
Tots Taekwondo (Ages 4-6): This program is high-energy fun with a focus on developing fundamental skills like balance, coordination, and communication. Our Tots can enjoy a safe, supportive environment where instructors work hard to engage with each child and make sure everyone has a blast! Students can learn:
Body control and discipline
How to follow directions
Focus on one thing at a time
Children's Taekwondo (Ages 7-13): Our Children's program promotes goal setting and a dedication to the process. We teach Taekwondo as a means of developing discipline and respect - not as a violent solution to disagreements. Each student can challenge themselves with an exciting belt progression system and learn from our dedicated staff one step at a time. Your child can take on:
Speed and agility
Bully prevention strategies
Lifelong habits of physical activity
And In All Of Our Kids Martial Arts Classes, Students Quickly Develop Character Skills For Life
We are committed to the highest quality martial arts training and we are proud to help students learn the skills of Taekwondo with us.
But we're dedicated to offering so much more than just kicks, punches, and self-defense strategies. We want our students to be prepared for all aspects of life. And we help them do that by surrounding them with positive role models and using the exciting world of Kids Martial Arts training to instill values that will stick with them for years to come.
At the Houston Center For Taekwondo, we're helping students all across Spring Branch:
Learn respect and discipline
Establish leadership and teamwork skills
Persevere through any challenge
Face life with complete self-confidence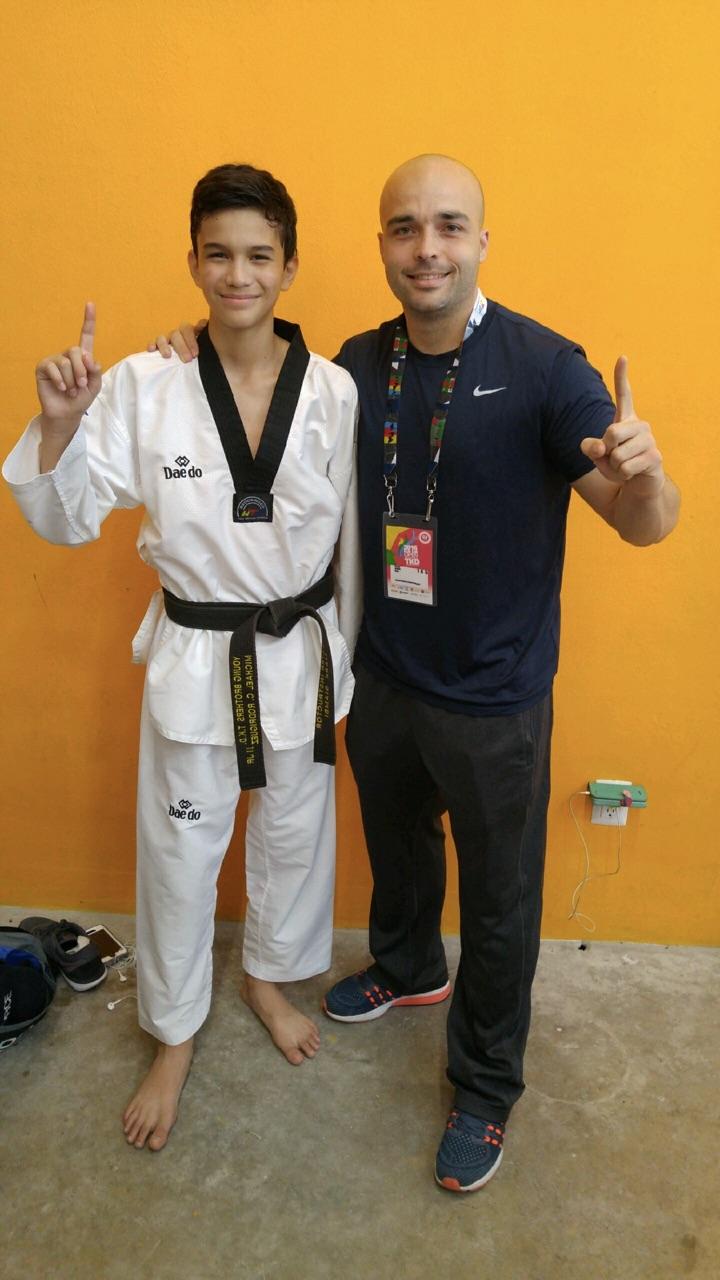 Take The First Step Today! Join Us In Spring Branch For Houston's Best Kids Martial Arts Classes!
Give your child the best chance to thrive - and enjoy every minute of the process.
Our Kids Martial Arts Classes in Spring Branch offer students all across Houston access to mental, physical, and emotional development like never before. Just fill out the short form on your screen to get started or to learn more about everything we have to offer at the Houston Center For Taekwondo!